MARCH 2019
A definition of "the Autumn break" = Perhaps the most important ingredient for a successful winter crop. This is because it is the first significant rainfall event of the winter growing season and signals the start of the growth period. It can 'make-or-break' the season for both growers and graziers alike (Deloitte Australia).
Online Induction Course Now Available
Developed especially for the Australian vegetable industry, this much-anticipated online course is now available in English language format.  CLICK HERE to get started.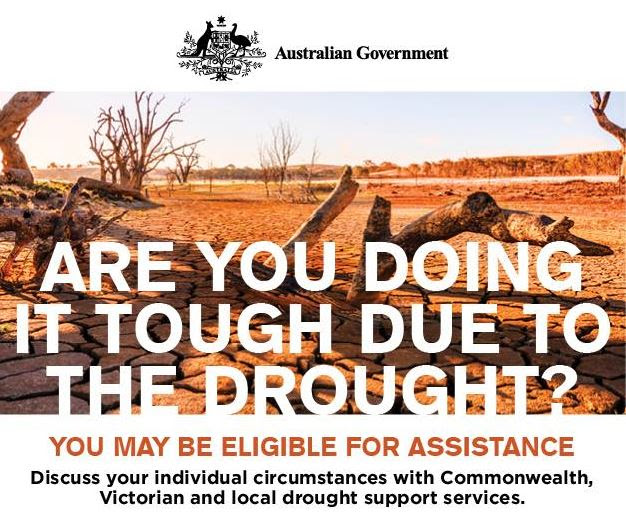 Farmer Workshops for April
Dargo – The Dargo Hotel – Thursday 4 April from 10:00am to 12:30pm –   Contact Bree Downes-Smith – 5147 0831 or 0427 694 185
Swifts Creek – Tuesday 9 April from 1:00pm – Contact Keren Walker – 5159 5134 or 0477 706 384
Buchan – Wednesday 10 April from 9:30am – Contact Keren Walker above
Feedback from growers on the workshops held to date suggests they focus a lot on livestock and dairy and not so much on horticulture but access to agency staff is worthwhile.  There's a list of support on offer from AgVic, in four categories (Technical Support, Regional Support, Personal & Family Support, and, Financial Support).  It's called "Drought Conditions – Support in Central & East Gippsland" and can be obtained by calling 136 186.
If you'd like to understand the Victorian Government's approach to drought and support CLICK HERE
FarmHub, administered by the National Farmers' Federation, connects farmers with services & support during tough times.  CLICK HERE to access.

First In With Five Correct Answers Wins
1.  Which Gippsland Grower recently became Vice President of the VFF?
2.  What do Bordonaro Produce at Leongatha grow?
3.  The new department replacing Victorian Department of Economic Development, Jobs, Transport and Resources is …?
4.  Harry Debney is the chairman of AFPA.  What does AFPA stand for?
5.  H2O is more commonly known as …?
First prize is one reserved place at the upcoming Workforce Planning training course in Traralgon. Second prize (second correct entry received) is a Sailors Grave Brewing six-pack.  To enter by email CLICK HERE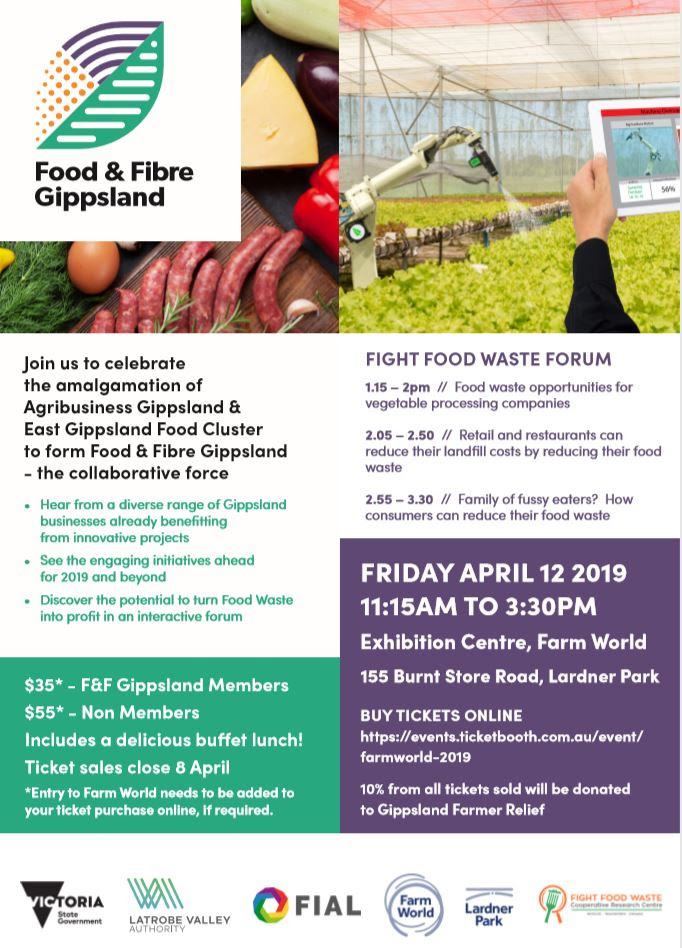 Quality Improvement Workshop
A small but enthusiastic group joined Toby Cook (middle right) at the Lindenow Sporting Club on 5 March to learn some more tools and techniques to improve quality processes on vegetable farms in the Mitchell River Valley.
StartUp 

Gippsland

 Launch
Startup Gippsland is an initiative from the Bass Coast, Baw Baw, Latrobe City and Wellington councils that aims to ignite the region's startup ecosystem.  The launch and announcement of the first 45 starters in the twelve-week program took place in Sale on 15 March.  If you want to turn an idea into a business CLICK HERE
Considering an accredited training course?
Federation Training is offering the courses below and others to further your career in vegetable production and processing.  Some are offered free to eligible participants.  For more information CLICK HERE