Thanks for caring – If you're receiving this eNewsletter you must care about the vegetable industry in Gippsland! Brought to you by the EG Food Cluster.
July 2018 eNews
Are you harvesting the best from the vegetable capacity building project?  Is your business more profitable?  Is your operation more productive?  Call your Industry Development Officer, Shayne Hyman on 0417 330 081 for more answers than questions …
HortConnections 2018 Memories
The Lockyer Valley Field Trip was fabulous but chilly (no kidding!)  See the Koala Farms seedling operation below. Some stand-out speakers, thought-provoking like Drew Yancey, Innovation Strategist for Clareo.  And Rachael Robertson on leading a team in Antarctica.  Check out her "No Triangles" tool for effective teamwork and practical communication HERE
Gippsland Women In Horticulture are …. 
Growers, service providers, policy makers, processors, agronomists, employees, suppliers, trainees and supporters of a vibrant and growing industry. To give our best we need to leave the pack house, office or field for a day to recharge & re-invent with other women.  A packed program of speakers, discussions, prizes, networking and more for the price of a counter meal.  Book HERE today and don't forget to share with other women.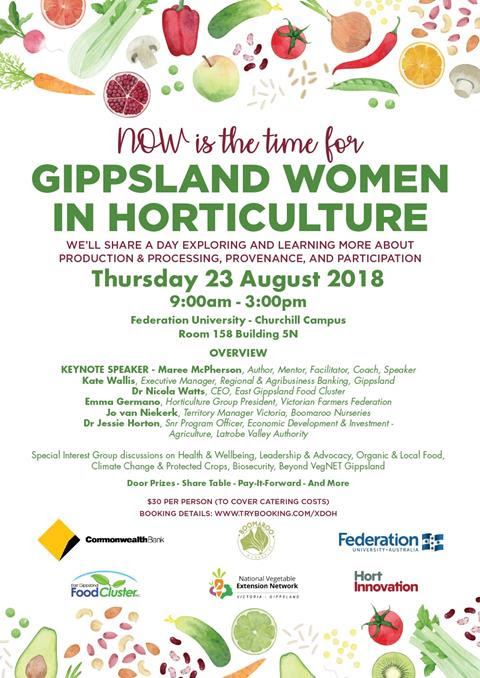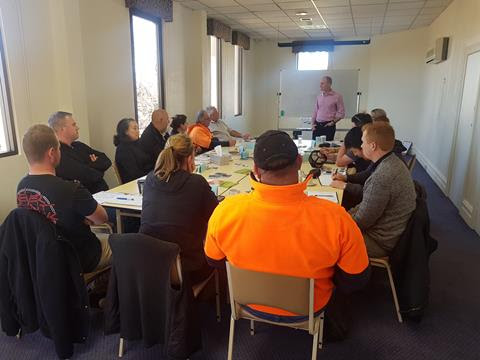 Improving Through Process Mapping
Leongatha hosted a room full of growers on 18 July for the half day course delivered by Toby Cook.  Reserve your place for Bairnsdale on 15 August at 8:30am HERE
Speaking of thought-provoking, consider these opportunities ….
BE QUICK … VegInnovations (All New) – Thursday 2 August – Sale BOOK HERE
Current AUSVEG Biosecurity Survey takes just 5 minutes and will inform future on-farm biosecurity initiatives.  Can we afford not to complete it … HERE
MyPestGuide app is now available on the Google Play Store and Apple iTunes Store – Designed for WA there is much that is applicable in VIC
Webinar on Robotics & Intelligent Systems on 23 August 12:30-1:30pm  Register HERE and view the preliminary video below
Rural Water Awards nominations for clever/adaptive Victorian users close on 31 August.  Cash prizes at regional & State levels.  More information HERE or contact Julie Logan at Southern Rural Water HERE
HarvestFest 2018 at Lardner Park from 9-11 November is looking for exhibitors & demonstrators on the theme Grow, Make, Eat, Live More details HERE
They're back …
Recent decisions made by retailers about the supply of 'single-use' carry bags has seen the demand for alternatives, like string bags, surge.  How wise were our grandmothers?